Health tips
The 4 proven benefits of a plant-based diet
Adopting a plant-based diet - 4 health benefits
Things are changing when it comes to food. Our grandparents and great-grandparents would be shocked to see what is offered to us these days on the shelves of our supermarkets. Is Packaged Food Really Food? Do we know where our food comes from? Can food make us sick? Yes, when it comes to eating animal products! This is now proven. Find out why eating more plants is a step towards optimal health. If you want to bite into life, enjoy its vibrant energy and its deliciousness, a plant-based food lifestyle could be your ticket to a happy future.
PLANT-BASED OR VEGAN DIET – WHAT'S THE DIFFERENCE?
First, here's a little reminder of the difference between a vegan diet and a plant-based lifestyle.
A vegan diet includes only plants (like vegetables, grains, nuts, and fruits) and plant-based foods. Vegans don't eat foods that come from animals, including dairy products, eggs, and honey. In addition, they do not use any products of animal origin or tested on animals. According to the Vegan Society, "Veganism (also called integral veganism) is a way of life which seeks to exclude, as far as possible and in practice, all forms of exploitation and cruelty towards animals for food, clothing or other purposes. "
People who choose a plant-based diet generally do so for health reasons rather than religious, cultural, or ethical reasons. They mainly eat vegetables, grains, nuts and fruits as well as other plant-based foods. Although meat, fish, poultry and other animal products like eggs are allowed, they are eaten less often and in small amounts.
Following a plant-based diet can simply mean opting for a healthier lifestyle by reducing animal products.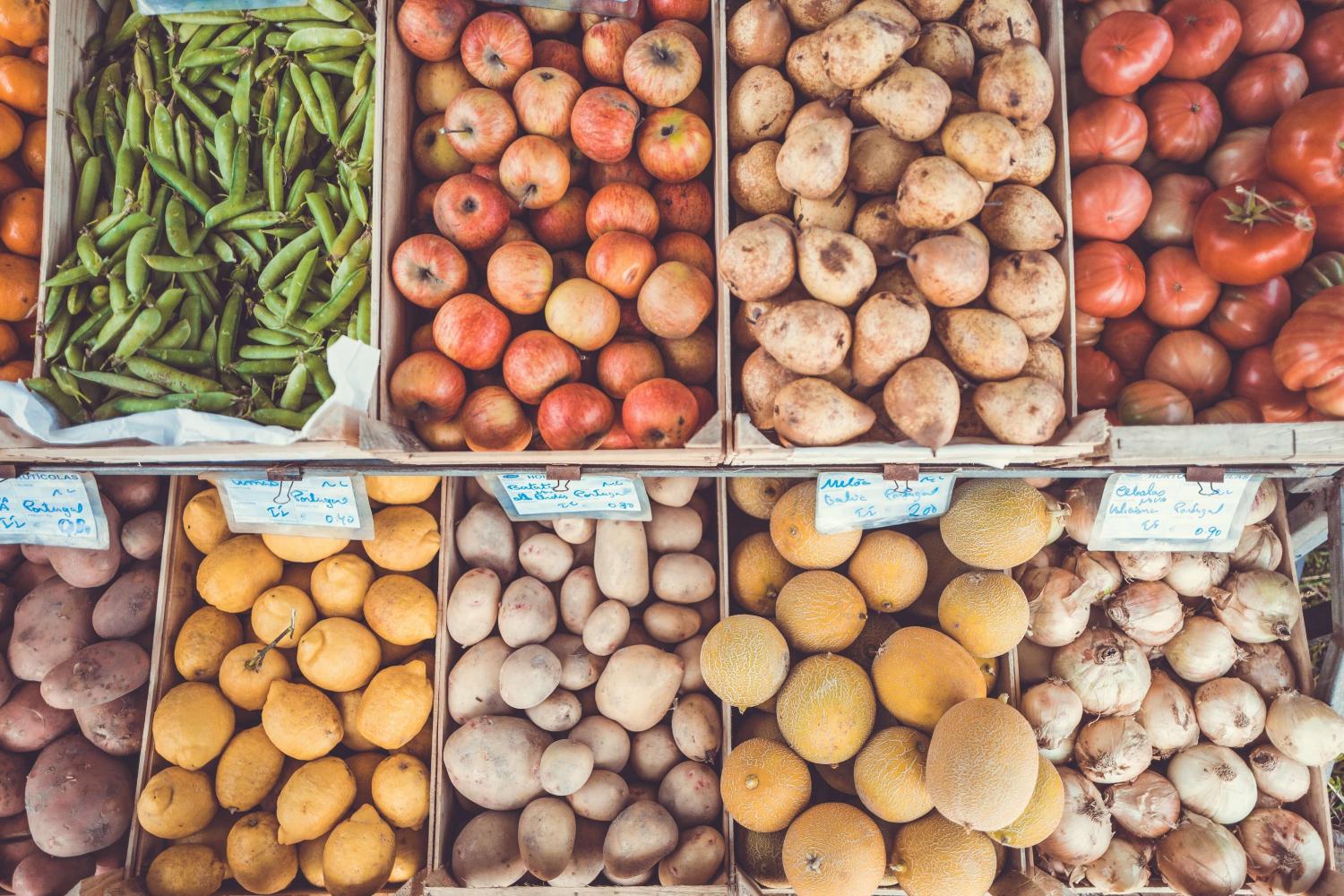 THE CONSUMPTION OF ANIMAL PRODUCTS AND THE IMPACT ON OUR HEALTH
Previous generations had no doubts about the quality of meat and dairy products. The production was local and carried out in a traditional way without intensive use of pesticides, antibiotics, hormones, etc. Nowadays, we know that, from a nutrition point of view, reducing the intake of meat and dairy products and replacing it with plant foods is very beneficial for the body. Although meat and dairy products provide the body with certain nutrients, they can also cause various health problems.
DAIRY PRODUCTS – HEALTHY FOODS OR HEALTH RISKS?
When it comes to dairy products, it is hard to ignore the practices followed by industrial farmers. For example, dairy cows are given hormones to speed up their development and to get more milk all year round. These hormones tend to stay in animals' bodies and can be found in their milk. Studies show that the steroid hormones found in dairy products can have a negative impact on the human body and can cause conditions such as breast tumors, prostate tumors or endometrial cancer (1). Another example concerns the use of agricultural antibiotics.
The overuse of antibiotics in farm animals for disease prevention could become a critical threat to human health, as it creates antimicrobial resistance (AMR or RA). It is the ability of a microbe to resist the effects of a drug that allowed it to successfully treat that microbe. Although antibiotic regulations have become stricter in Europe, the risk of antibiotic resistance is a real concern (2).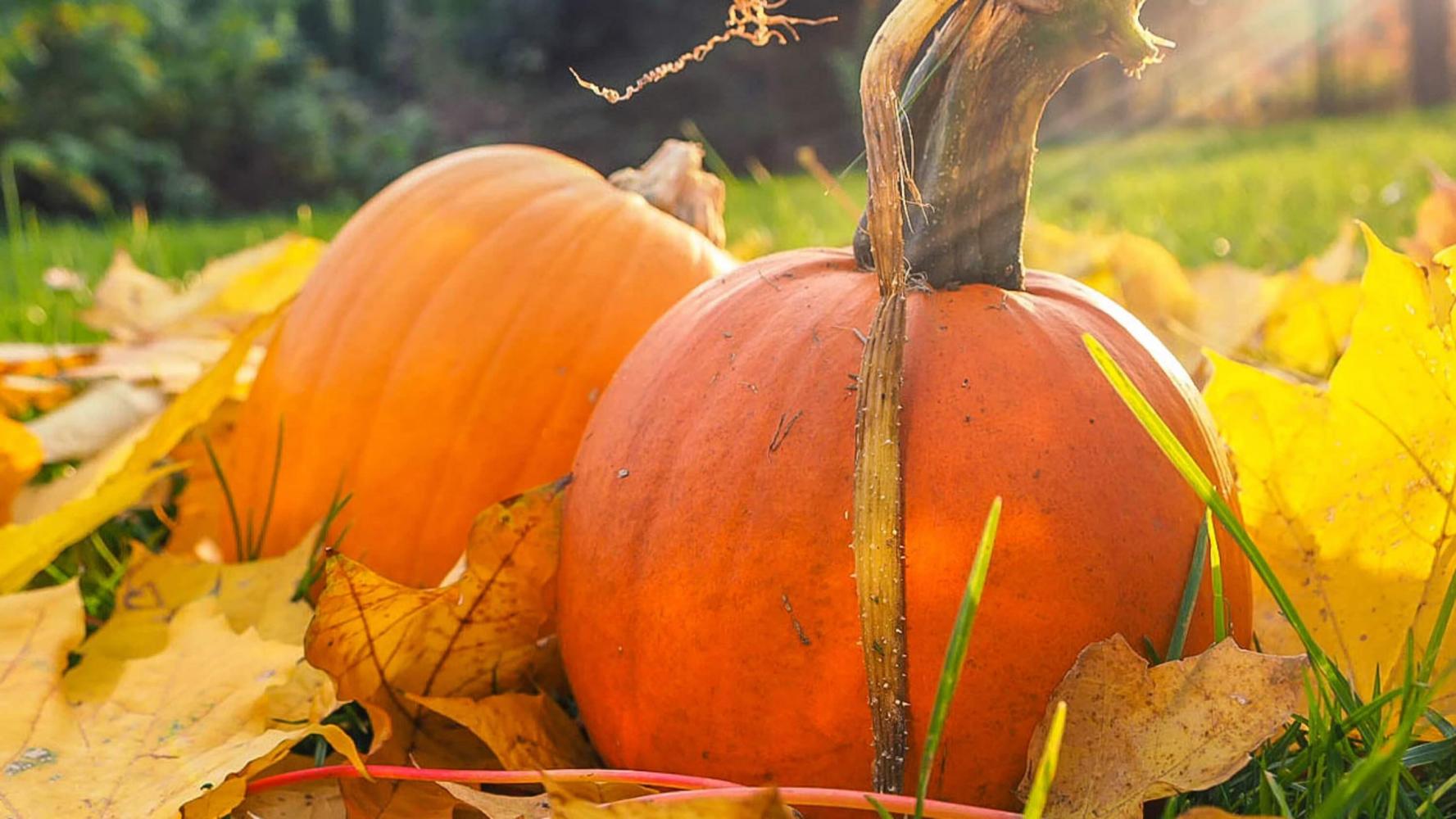 Also, some believe that milk can produce mucus in the body. Some people, especially those with compromised gut health, may benefit from eliminating dairy from their diet. But research is limited in this area. (3)
CONSUMPTION OF PROCESSED AND RED MEAT PRODUCTS LINKED TO CANCER AND CARDIOVASCULAR DISEASE
Not so long ago, the media told us about the consumption of processed meat and the link to an increased risk of bowel cancer. The main reason is that processed meats such as bacon, ham, salami, and hot dogs are meats preserved by methods such as smoking, drying, salting, or adding preservatives (4).
A high consumption of red meat is also considered a risk because natural chemicals formed during digestion can damage the cells that line the intestine. Additionally, cooking meat at high temperatures, such as a frying pan or grill with cooking directly over an open flame, produces harmful chemicals. These chemicals cause DNA changes that may increase the risk of cancer (5).
Finally, animal products contain cholesterol and are rich in saturated fatty acids. Meat and dairy products are the predominant sources in Western diets. Studies show a clear link between Western diets (with high consumption of animal products) and increased cardiovascular disease (6).
ANIMAL PROTEIN OR PLANT PROTEIN – WHICH IS BETTER?
Standard European and American diets generally contain a large amount of animal protein. This overconsumption of animal protein has been shown to potentially cause health problems, such as kidney stones and loss of calcium, which can affect bone health (7). The recommended amount of protein is 50-60 grams for the average person, but the National Food and Nutrition Survey found that people generally eat much more – between 75 and 100 grams per day. With a vegan diet, the source of protein comes from plants, so it's harder to overconsume protein. And the plant-based diet provides many other health benefits.
PLANT-BASED DIET – 4 HEALTH BENEFITS AND MORE…
The first thing that comes to mind when looking at a plant-based diet is the amount of beneficial nutrients and fiber provided by fruits, vegetables, grains, nuts, etc. When you eat a plate of colorful foods, you supply your body with vitamins and minerals that it cannot produce. Studies show that a plant-based diet can not only help you maintain good health but can also help: (8, 9, 10, 11):
– Weight management and type 2 diabetes
– Cardiovascular health
– Digestive health including maintenance of a healthy gut microbiome
– Cancer prevention
Including more plant food in our diet is definitely a step towards achieving optimal health.
4 THINGS TO KEEP IN MIND WHEN ON A PLANT-BASED DIET
Some nutrients are hard to get on a 100% plant-based diet. It is important to be aware of this in order to avoid deficiencies.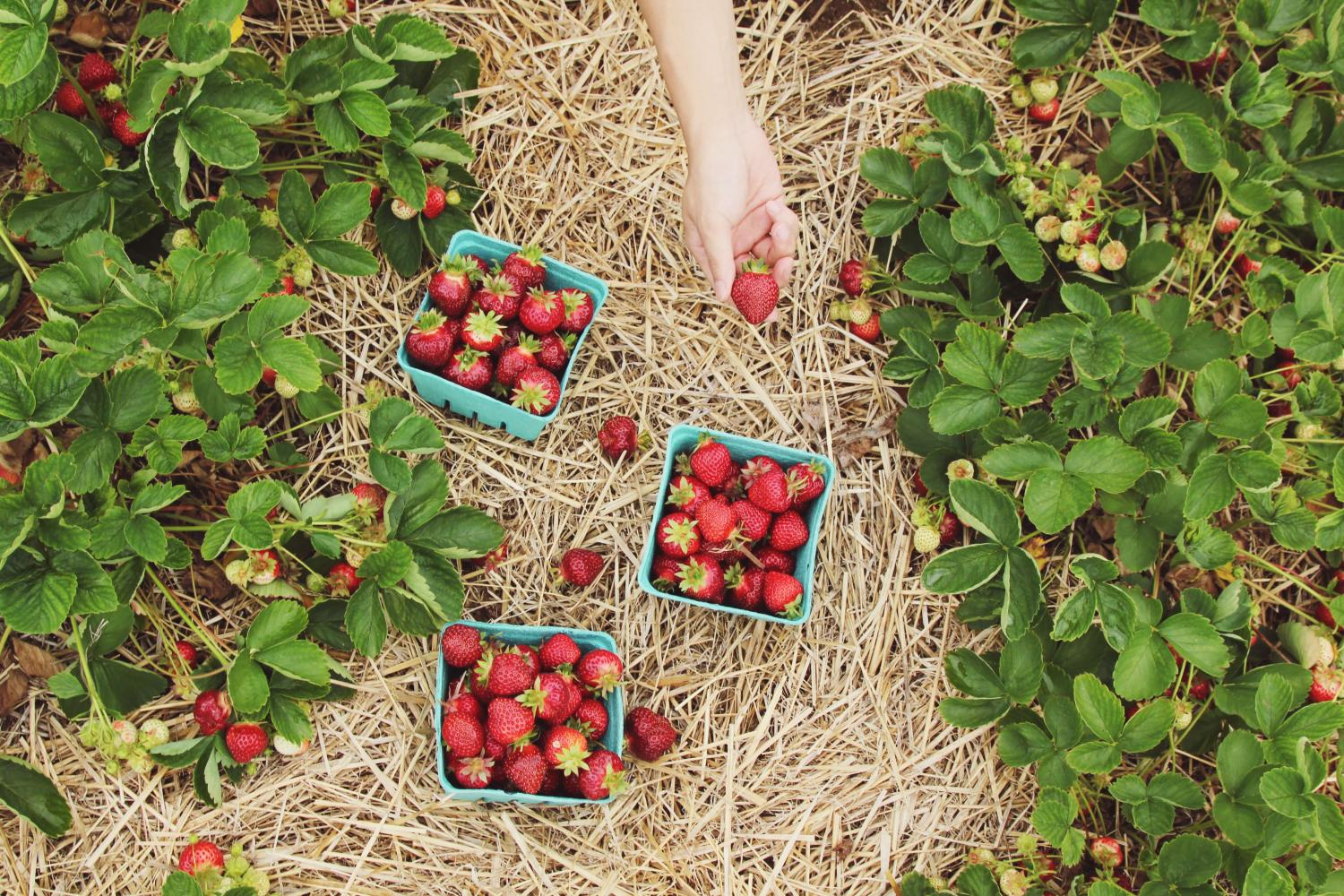 VITAMIN B12
Vitamin B12 is only produced by natural microorganisms and can therefore only be obtained through our diet. Since animal protein is the most important source of vitamin B12, people who follow a plant-based diet may experience deficiencies. It is also a reported deficiency in the standard diet population. Vitamin B12 is necessary for blood formation and cell division. Vitamin B12 deficiency is a very serious condition that can lead to macrocytic anemia and irreversible nerve damage. It is recommended to test regularly for possible deficiencies and to supplement the diet with vitamin B12 if necessary (12). It is important to choose quality supplements for best results.
PROTEIN
A varied diet provides the body with the proteins it needs. There are many sources of plant-based protein, including quinoa, brown rice, legumes, almonds, chia seeds, pumpkin seeds, buckwheat, oats, and vegetables such as green leafy vegetables, broccoli, avocado, etc. Why not check out our Almond Protein Flatbread for a convenient option.
OMEGA-3 FATTY ACIDS
Omega-3 deficiency can lead to fatty acid deficiency. This applies to all diets, not just plant-based diets. The main difference between plant-based omega-3 fatty acids and fish oil is the forms of omega-3 they contain. Dr. Ax explains that "Fish and seafood contain both eicosapentaenoic acid (EPA) and docosahexaenoic acid (DHA), the two active forms of omega-3s in the body. However, most plant-based sources of omega-3s contain alpha-linolenic acid (ALA), which must be converted to DHA or EPA before it can be absorbed. Unfortunately, studies show that only about 5% of ALA is converted to EPA and only about 0.5% is converted to DHA. Therefore, the best vegan omega-3 supplement should contain both EPA and DHA for maximum effectiveness. Omega-3 algae supplements, such as spirulina or algae oil, are among the few plant sources available on the market that contain these essential fatty acids" (13).
THE IRON
The iron content of plant-based diets is generally adequate. However, it is advisable to have your iron levels checked before introducing large amounts of iron-rich foods. Too much iron in the body can cause serious health problems. Additionally, vitamin B12 deficiency may mask iron deficiency in some patients. It is therefore important to consult your doctor (14).
As a reminder, here is the list of iron-rich foods: lentils, chickpeas, beans, tofu, cashews, chia seeds, ground flax seeds, hemp seeds, pumpkin seeds , kale, apricots, dried figs, raisins and quinoa. Do not hesitate to consult our range of raw crackers made from nuts and seeds. A good option to gently increase your iron levels if needed.
A GOOD CHOICE FOR A LONG HEALTHY LIFE
Adopting a plant-based food lifestyle is a flexible way of life. Those who choose can do so at their own pace. It encourages us to pay attention to the foods we eat every day. It helps us reconnect with our bodies as well as with nature, the seasons and planet Earth.
The official position of the Academy of Nutrition and Dietetics on plant-based diets states that "a well-planned vegetarian diet, including a predominantly plant-based diet, is healthy, nutritionally adequate and may have health benefits for the prevention and treatment of certain diseases (15). It is becoming increasingly clear that a vegan diet is a good choice if it is consciously balanced in its composition. At Lifefood, our goal is to produce the highest quality products with vegan ingredients to promote health and happiness in the near future.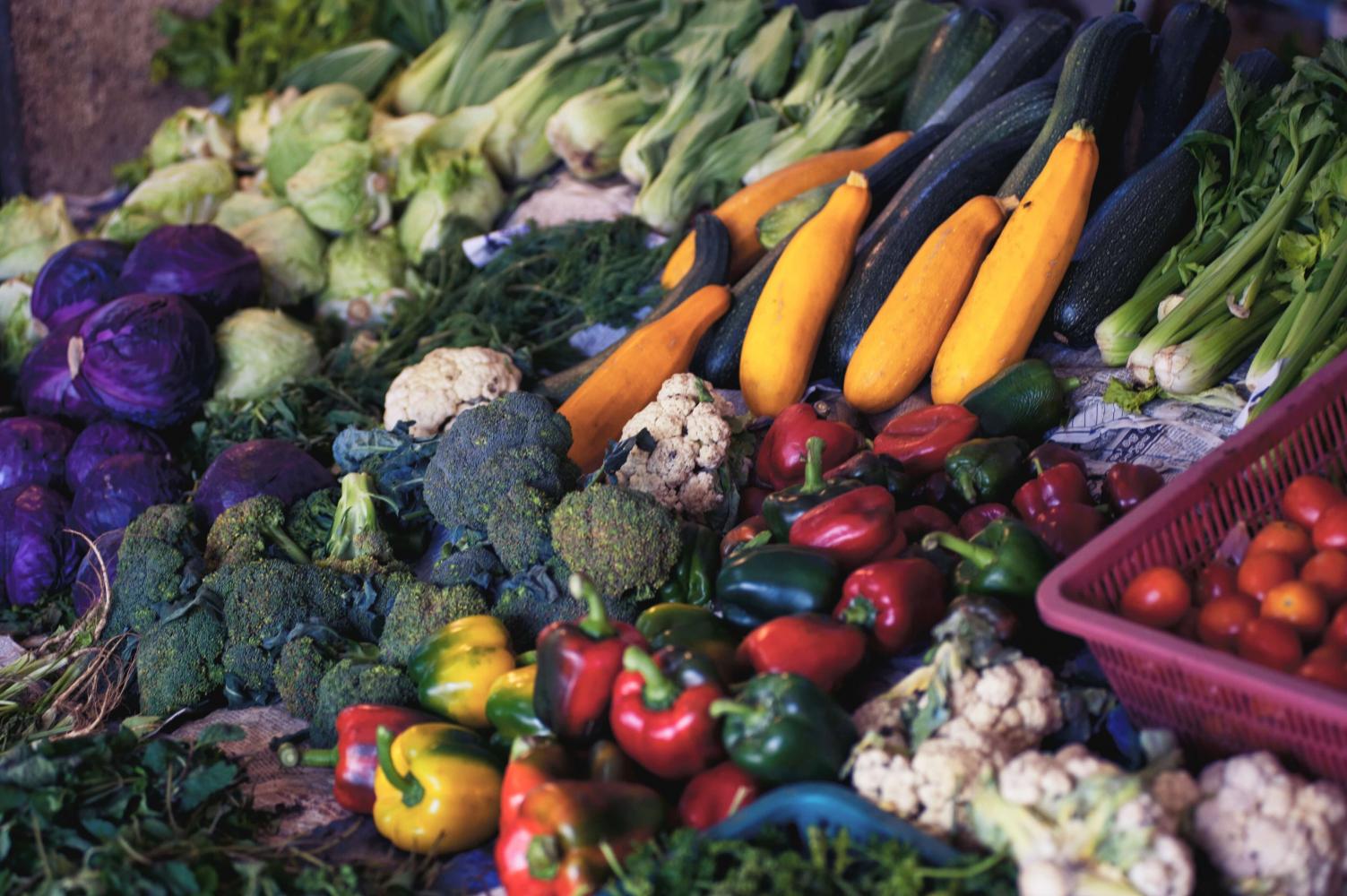 References